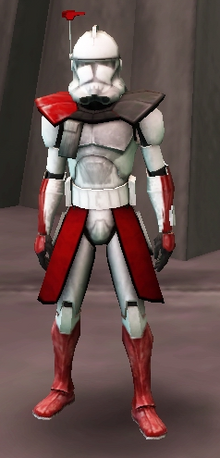 Captain Carg is a captain in the Graul Company in the Grand Army of the Republic found in the Felucia combat zone. He will offer you one quest each day. If players complete quests succesfully, they will win Felucia Token which can be used to purchase Consumables, Gear, or Vehicle Furniture. All of Captain Carg's quests involve defeating certain numbers of one or more type of enemy and grant players one Felucia Mission Token.
Ad blocker interference detected!
Wikia is a free-to-use site that makes money from advertising. We have a modified experience for viewers using ad blockers

Wikia is not accessible if you've made further modifications. Remove the custom ad blocker rule(s) and the page will load as expected.